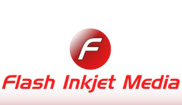 FLASH INKJET MEDIA
This Brand offers a wide range of wide format digital printing materials without any problems on terrain and under extreme climatic conditions.Our Medias has been used extensively in Europe,
SMART FORM
Smart foam is a lightweight graphic art board made of high-dense polystyrene foam center and two paper liners on both sides. (High quality clay-coated matte paper liners on the both sides.)
About Dubai
Dubai is located on the Eastern coast of the Arabian Peninsula, in the south west corner of the Arabian Gulf. It is extremely well known for its warm hospitality and rich cultural heritage, and the Emirati people are welcoming and generous in their approach to visitors.With year-round sunshine, intriguing deserts, beautiful beaches, luxurious hotels and shopping malls, fascinating heritage attractions and a thriving business community, Dubai receives millions of leisure and business visitors each year from around the world.
The local currency is the dirham, which is pegged at AED 3.67 to 1 US dollar. Dubai is tolerant and cosmopolitan and all visitors are welcome. However, Islam is a way of life in the city, and therefore tourists should adopt a certain level of cultural and religious sensitivity for the duration of their stay.
Dubai History Some 800 members of the Bani Yas tribe, led by the Maktoum Family, settled at the mouth of the creek in 1833. The creek was a natural harbor and Dubai soon became a center for the fishing, pearling and sea trade.
Dubai Rulers: Since 1833 the reigning Al Maktoum family has ruled Dubai. Under their wise and progressive leadership Dubai has prospered and it is now the business and tourism hub for a region that stretches from Egypt to the Indian sub-continent and from South Africa to the CIS countries.
Dubai Economy: Dubai has changed dramatically over the last three decades, becoming a major business centre with a more dynamic and diversified economy. Dubai enjoys a strategic location and serves as the biggest re-exporting centre in the Middle East.
Dubai Nature: Dubai enjoys an arid subtropical climate, with blue skies and sunshine all year round. The hottest months are between June and September whereas the coolest time is between December and March. There is very little rainfall in Dubai, but when showers do fall it is mainly in the cooler months.
Entertainment: Whether you are a citizen, a resident, or a tourist in Dubai, there are plenty of entertainment options for you to spend a great time with your family or friends.
Transportation: Dubai has an advanced public transport system featuring buses, taxis, abras, water buses and the recent Dubai Metro. Dubai's Roads & Transport Authority is responsible for developing solutions for road, land and marine networks to keep pace with Dubai's emirate's economic development.
Housing: The well-being of any citizen comes from a secure family and home. With housing costs constantly on the rise, the government introduced rent cap measures to curb excessive rent rises.
Tourism: TDubai Government welcomes all visitors to Dubai and the UAE. In Dubai, you will find a unique blend of East and West, the ancient and the modern, along with vast deserts and fascinating golden beaches. Strategically located at the centre of the world, Dubai has become a leading business and tourism hub, with 90 airlines providing direct flights to over 130 cities worldwide.
BURJ KHALIFA: World's tallest building. A living wonder. Stunning work of art. Incomparable feat of engineering. Burj Khalifa is all that. In concept and execution, Burj Khalifa has no peer.
More than just the world's tallest building, Burj Khalifa is an unprecedented example of international cooperation, symbolic beacon of progress, and an emblem of the new, dynamic and prosperous Middle East.
Employment: Employment-Dubai is the fastest growing city in the world and offers unrivalled living and employment opportunities, with more than 200 nationalities living peacefully in a multi-cultural society.