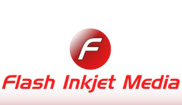 FLASH INKJET MEDIA
This Brand offers a wide range of wide format digital printing materials without any problems on terrain and under extreme climatic conditions.Our Medias has been used extensively in Europe,
SMART FORM
Smart foam is a lightweight graphic art board made of high-dense polystyrene foam center and two paper liners on both sides. (High quality clay-coated matte paper liners on the both sides.)
Dubai Economy:
Dubai has changed dramatically over the last three decades, becoming a major business centre with a more dynamic and diversified economy. Dubai enjoys a strategic location and serves as the biggest re-exporting centre in the Middle East.Its low logistical and operational costs and excellent infrastructure, international outlook and liberal government policies are attracting investors in a big way. Activities such as trade, transport, tourism, industry and finance have shown steady growth and helped the economy to achieve a high degree of expansion and diversification.
In order to assist those interested in obtaining further details about the Dubai economy , pages have been provided below with the latest data for key socio-economic indicators. They contain tables on Dubai Economic Statistics extracted from the "Dubai Socio-Economic Development Indicators" including a wide range of current data on the Dubai economy and society. Also, other pages contain the Quarterly Indicators as well as information about Investment in Dubai, industrial projects and commercial/ business centers.
Why Choose Dubai As An Investment Location?
The Dubai economy enjoys a competitive combination of cost, market and environmental advantages that create an ideal and attractive investment climate for local and expatriate businesses alike. In fact, these advantages not only rank Dubai as the Arabian Gulf's leading multi-purpose business center and regional hub city, but they place it at the forefront of the globe's, dynamic and emerging market economies.
Dubai, with its ancient commercial and seafaring traditions, has long been recognized as the Middle East region's leading trading hub and has emerged as its key re-export center. In more recent years, the Emirate has become a major venue for a number of growing, profitable industries and activities:
Meetings, conferences, exhibitions


Tourism


Corporate regional headquarters


Regional transport, distribution and logistics center


Banking, finance and insurance


Business and industrial consulting


Information and Communications Technology


Light and medium manufacturing


This all became possible due to Dubai's warm, welcoming people, world class facilities and infrastructure and farsighted, open and liberal economic policies. Finally, committed to a progressive vision of itself, keen to diversify its economy and diminish its reliance upon shrinking oil revenues, Dubai has begun to develop into the Arabian Gulf's premier international business center. Consider the factors that contribute to this ongoing success story.
Dubai's Key Advantages
I. Strategic Location: Dubai is a time zone bridge between the Far East and Europe on the East-West axis and the CIS and Africa on the north-south axis. It is a gateway to a market that can be characterized as:

• Large - well established trading links exist with the greater than 1.5 billion people in the neighboring region covering the Gulf, Middle East/Eastern Mediterranean, CIS, Central Asia, Africa and the Asian sub-continent;

• Growing - Dubai's total international trade has grown on average by over 11% per year since 1988 and regional economic growth and liberalization should boost demand further;

• Prosperous - a buoyant local economy strategically located in the midst of one of the world's richest regions and well endowed with ample supplies of cheap energy and primary aluminum; also adjacent to major regional suppliers of vital agro-export commodities;

• Diversified - varied and significant import requirements generate opportunities for product suppliers and re-exporters;

• Accessible - served by over 120 shipping lines and linked via 85 airlines to over 130 global destinations;

• Open - no exchange controls, quotas or trade barriers.
II. Political And Economic Stability: Dubai is part of the UAE which is a low-crime and politically-stable country. Also, the UAE enjoys financial and monetary stability. Its well-developed, sophisticated banking system features extensive credit facilities and ample liquidity. The Emirate's emerging capital markets are built on a basis of leading-edge technologies and sound regulatory systems. The government has a long, consistent commitment to pro-business, liberal economic policies including the protection of intellectual property rights. The UAE benefits from stable and harmonious industrial relations. Finally, there is a well defined, sound legal framework for business and a clear set of ownership rules. Foreigners are permitted ownership rights of up to 49% for limited liability companies established within the Emirate of Dubai and up to 100% for professional companies, branches and representative offices of foreign companies and free zones enterprises. All of these factors reflect positively in Dubai's being assigned an investment grade rating for fixed income investment by Moody's Investors Service.
III. Open And Free Economic System: Dubai's economy has been kept open and free to attract investors and business. Government control and regulation of private sector activities has been kept to a minimum. There are no direct taxes on corporate profits or personal income (except for oil companies that pay a flat rate of 55% and branches of foreign banks that pay a flat rate of 20% on net profit generated within Dubai). Customs duties are low at 4% with many exemptions, 100% repatriation of capital and profits is permitted, there are no foreign exchange controls, trade quotas or barriers and a stable exchange rate exists between the US Dollar and the UAE Dirham (US$1.00=AED 3.678). Liberal visa policies permit easy importation of expatriate labor of various skill levels from almost all over the world.
IV. World Class Infrastructure and Service Sector: Dubai's deliberate policy of investing heavily in transport, telecommunications, energy and industrial infrastructure has enabled it to have one of the best infrastructure facilities in the world; it also contributed significantly both to its ongoing prosperity and attractiveness to international business. The Emirate features a network of seven industrial areas, one business park and three highly successful, specialized free zones of international distinction, two world class seaports, a major international airport and cargo village, a modern highway network, state-of-the-art telecommunications and reliable power and utilities all of which deliver efficiency, flexibility, reliability, reasonable cost and size.Complementing its world class infrastructure is a sophisticated service sector that features leading regional and international freight forwarders, shipping companies, insurers plus major international hotels, banks and financial service firms, lawyers, accounting firms, consultants, advertising agencies, top international exhibition and conference facilities, high quality office and residential accommodation, first class hospitals, schools, shopping centers and recreational facilities. Free Zones Websites: Dubai Airport Free Zone Jebel Ali Free Zone Dubai Media City Dubai Internet City
V. Competitive Cost Structure: International companies setting up in Dubai can obtain significant cost advantages not generally available internationally. The major factors are: • No foreign exchange controls,
• No trade barriers or quotas,
• Competitive import duties (4% with many exemptions);
• Competitive labor costs – labor force is multi-lingual and skilled,
• Competitive energy costs,
• Competitive real estate costs,
• Competitive financing costs and high levels of liquidity,
• No corporate profit or personal income taxes (except for oil companies and branches of foreign banks). You can refer to the tables under the "Cost of Doing Business" section.

VI. High Quality of Life, Excellent Living Conditions: Dubai's private sector has invested heavily in real estate such as hotels, residential and commercial properties, recreational and leisure facilities. In addition, a number of factors have contributed to the Emirate's high quality of life and superior living conditions making it a model location for many to emulate. Those factors include excellent infrastructural facilities, low crime, clean environment, tolerance and cultural diversity, cosmopolitan life style, modern public administration, availability of a wide range of consumer goods and services, mild winters and clean, palm fringed beaches.
VII. Strong Local Commercial Tradition and Wide Choice of Potential Business Partners: The local business class has a long tradition of trading activity and wide exposure to international business practices and state-of-the-art technologies. Local entrepreneurs have already gained successful experience with international partnerships in franchising, licensing, joint ventures, etc, in various sectors of the economy.
VIII. Extensive Foreign Trade Network & Major Achievements in Export and Re-Export Performance: Dubai boasts an extensive foreign trade network extending to 179 states thus offering the investor an extensive choice of potential global marketing outlets for a diverse portfolio of goods and services. As a member of the UAE federation, Dubai is also part of the world's third-largest export and re-export center after Hong Kong and Singapore.
IX. Rapidly Developing Manufacturing Sector Producing a Wide Range of High Quality, Competitive Export Products: Major gains have already been made in the profitable manufacture and export of aluminum ingots, fabricated metal products, textiles and ready-made garments, gold and jewelry, prepared foodstuffs, consumer electronics, refined petroleum, chemical and non-metallic mineral products. Supportive commercial, industrial, political and economic factors are currently in place that makes possible the extension of these gains to other manufacturing sub-sectors.