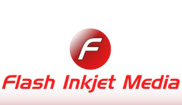 FLASH INKJET MEDIA
This Brand offers a wide range of wide format digital printing materials without any problems on terrain and under extreme climatic conditions.Our Medias has been used extensively in Europe,
SMART FORM
Smart foam is a lightweight graphic art board made of high-dense polystyrene foam center and two paper liners on both sides. (High quality clay-coated matte paper liners on the both sides.)
Employment:
Dubai is the fastest growing city in the world and offers unrivalled living and employment opportunities, with more than 200 nationalities living peacefully in a multi-cultural society.
Dubai offers great employment opportunities and the government is committed towards equitable rights for both employers and employees. Salaries are tax free, but expatriates who choose to work in the UAE must have valid work visas and residency status.
UAE labour law
The website of the Ministry of Labour is comprehensive enough for potential employees to become familiar with job requirements, including the UAE labour law. All employees must have their degrees verified in accordance with the observed regulations before getting a work permit and a labour card.
Contract and labour card verification
If you are an employee, you can verify your contract or labour card through the MOL's website. An employer can also get the personal details of an employee in addition to company information, list of employees, licence or labour card status after logging into the website.
Attestation of certificates
Before seeking a job, particularly in the government sector, you must attest your academic qualifications as per the observed regulations. If you are holder of a degree from a foreign country or a university which is not licensed in the UAE, you must seek educational accreditation of your degree from the Ministry of Higher Education and Scientific Research.
Labour complaints
The Ministry of Labour allows the opportunity for all private sector employees to file a complaint in case of delay in receiving their monthly salaries. The employees of Dubai government departments can also file a complaint through the eComplain System.
Job opportunities for nationals
The National Human Resources Development and Employment Authority (TANMIA) aims at creating job opportunities for citizens, reducing unemployment rates among them and upgrading their skills and productivity through full employment of national human resources. See TANMIA's Career Gate for guidance and advice to job-seekers, graduates and employers. Job-seekers can try to find a job through Mohammed Bin Rashid Est. for Young Business Leaders. To apply online for a government job in Dubai, you need to prepare your CV and post it online at the Dubai Government eJob portal.