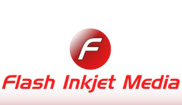 FLASH INKJET MEDIA
This Brand offers a wide range of wide format digital printing materials without any problems on terrain and under extreme climatic conditions.Our Medias has been used extensively in Europe,
SMART FORM
Smart foam is a lightweight graphic art board made of high-dense polystyrene foam center and two paper liners on both sides. (High quality clay-coated matte paper liners on the both sides.)
Entertainment:
Whether you are a citizen, a resident, or a tourist in Dubai, there are plenty of entertainment options for you to spend a great time with your family or friends.
Festivals
Dubai is the capital of shopping and festivity with many internationals festivals held during the year. These include the Dubai Shopping Festival, Dubai Summer Surprises and the Global Village. An excellent way of spotting the great entertainment available in Dubai is by a sight-seeing bus or the water-bus on Dubai Creek. Alternatively, you can go on a desert safari, ski at Ski Dubai round the year or watch the Dubai Dolphin Show at Dubai Creek Park.
Sports
If you are a sports fan, you can enjoy many sports events in Dubai such as the world's richest horse race, the Dubai World Cup, the Dubai Desert Classic Golf Championship, the Dubai Tennis Championships and the Dubai Rugby Sevens. Horse racing fans can find additional information from the Godolphin Gallery or Dubai World Cup websites.
Cinema and Theatre
The Madinat Theatre at Souk Madinat Jumeirah has drama, opera and film screenings, while the Dubai Community Theatre & Arts Centre at Mall of the Emirates is a non-profit community initiative that specializes mainly in theatrical productions. Online tickets for all major current events in Dubai can be obtained through Timeout or Box-office ME. You can also have a look at online cinema reviews and cinema listings.
Upcoming attractions include the dinosaur theme park at Restless Planet, in City of Arabia, part of Dubai land.
Children's City
Your kids can become members of Children's City, or take on any grown-up role at Kidzania at Dubai Mall, after coming face to face with sharks at Dubai Aquarium. Most public parks and shopping malls have varied entertainment options for children, making Dubai truly a children's city.