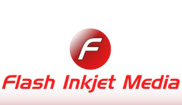 FLASH INKJET MEDIA
This Brand offers a wide range of wide format digital printing materials without any problems on terrain and under extreme climatic conditions.Our Medias has been used extensively in Europe,
SMART FORM
Smart foam is a lightweight graphic art board made of high-dense polystyrene foam center and two paper liners on both sides. (High quality clay-coated matte paper liners on the both sides.)
Housing:
The well-being of any citizen comes from a secure family and home. With housing costs constantly on the rise, the government introduced rent cap measures to curb excessive rent rises.
Mohammed Bin Rashid Housing Establishment Services (for citizens) The Mohammed bin Rashid Housing Establishment (MRHE) aims at providing housing for Dubai citizens by providing all services under one roof and through multiple options including granting residential plots of land, government houses and ready-made houses, maintaining and expanding existing houses and granting housing loans in accordance with their policies and standards.
Sheikh Zayed Housing Program Services (for citizens) The Sheikh Zayed Housing Program (SZHP) seeks to housing for eligible UAE families. Towards this goal, SZHP provides comprehensive services to citizens including granting a loan for buying a house, granting a loan forbuilding a new house or completing, expanding or maintaining an existing house or providing a government house grant. Under the Criteria for Loan and Grant Applications service, SZHP provides samples used by SZHP internal teams to calculate the points, on the basis of which the priority of approved applications is determined.
Home security
To secure your home, Dubai Police has a Home Safety Programme to protect you when you are away on vacation. This service is available to all Dubai citizens and residents.
Searching for Property
You can check the website of The Real Estate Regulatory Authority (RERA) for updated housing information or keep track of daily land sales through the Land Department. Tenants and landlords can register their rental contracts with RERA's Ejari. Major property developers in Dubai include Emaar and Nakheel. Their websites detail all major projects in the UAE and in other parts of the world. Many local banks and financial establishments provide loans for financing the purchase of houses. Mawarid Finance provides various programmes in this connection for both citizens and residents.
Upcoming attractions include the dinosaur theme park at Restless Planet, in City of Arabia, part of Dubai land.
Children's City
Your kids can become members of Children's City, or take on any grown-up role at Kidzania at Dubai Mall, after coming face to face with sharks at Dubai Aquarium. Most public parks and shopping malls have varied entertainment options for children, making Dubai truly a children's city.