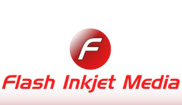 FLASH INKJET MEDIA
This Brand offers a wide range of wide format digital printing materials without any problems on terrain and under extreme climatic conditions.Our Medias has been used extensively in Europe,
SMART FORM
Smart foam is a lightweight graphic art board made of high-dense polystyrene foam center and two paper liners on both sides. (High quality clay-coated matte paper liners on the both sides.)
Dubai Nature:
Dubai enjoys an arid subtropical climate, with blue skies and sunshine all year round. The hottest months are between June and September whereas the coolest time is between December and March. There is very little rainfall in Dubai, but when showers do fall it is mainly in the cooler months.
Dubai, with an area of 3,885 square kilometers, is the second largest emirate in the UAE. Situated on the banks of the Dubai Creek, a natural inlet from the Gulf which divides the city into the Deira district to its north and Bur Dubai on its south, the city ranks as the UAE's most important port and commercial center.
The UAE has 700 kilometers of coastline, of which 100 kilometers are on the Gulf of Oman. Along the Arabian Gulf coast there are offshore islands, coral reefs and sabkha, or salt-marshes. Stretches of gravel, plain and barren desert characterise the inland region.To the east, a range of mountains lies close to the Gulf of Oman and forms a backbone through the Mussandam Peninsula. The western interior of the country, most of it in Abu Dhabi, consists mainly of desert interspersed with oasis.