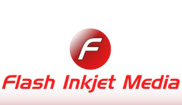 FLASH INKJET MEDIA
This Brand offers a wide range of wide format digital printing materials without any problems on terrain and under extreme climatic conditions.Our Medias has been used extensively in Europe,
SMART FORM
Smart foam is a lightweight graphic art board made of high-dense polystyrene foam center and two paper liners on both sides. (High quality clay-coated matte paper liners on the both sides.)
Dubai Rulers:
Since 1833 the reigning Al Maktoum family has ruled Dubai. Under their wise and progressive leadership Dubai has prospered and it is now the business and tourism hub for a region that stretches from Egypt to the Indian sub-continent and from South Africa to the CIS countries.
The eighth ruler from the Al Maktoum family, the late His Highness Sheikh Rashid bin Saeed Al Maktoum, ruler of Dubai from 1958 – 1990, guided the Emirate with compassion and understanding. He realized what was necessary to transform Dubai into the cosmopolitan, prosperous city it is today. Sheikh Rashid along with Sheikh Zayed bin Sultan Al Nahyan is credited with playing a key role in establishing the federation of the United Arab Emirates.
Following the death of Sheikh Rashid in November 1990, Sheikh Maktoum Bin Rashid Al Maktoum became Ruler of Dubai and Vice President and Prime Minister of the UAE, positions he held until he passed away in January 2006. On January 4th 2006, His Highness Sheikh Mohammed bin Rashid Al Maktoum became the Ruler of Dubai following the death of Sheikh Maktoum bin Rashid Al Maktoum. Under his leadership Dubai is fast becoming one of the major cities in the world. His Highness Sheikh Mohammed is also the Vice-President and Prime Minister of the UAE. His Highness Sheikh Hamdan Bin Rashid Al Maktoum is the Deputy Ruler of Dubai and Minister of Finance and Industry for the UAE. He continues to ensure growth and success with groundbreaking results in the many business sectors of Dubai and the UAE.