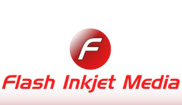 FLASH INKJET MEDIA
This Brand offers a wide range of wide format digital printing materials without any problems on terrain and under extreme climatic conditions.Our Medias has been used extensively in Europe,
SMART FORM
Smart foam is a lightweight graphic art board made of high-dense polystyrene foam center and two paper liners on both sides. (High quality clay-coated matte paper liners on the both sides.)
Request a quote
Flash Inkjet Media Testimonials
Flash Inkjet Media is used for Vehicle Graphics, pramotional items, Counter stand, Pramotional Brousher etc
Flash Inkjet Media is suitable for Wide format Printing, Screen Printing, Graphic Designs, Packaging Designs etc.
This media is used in Indoor Signage's & Printing Vibrant Images for aplications on Bill Boards
Learn more about products detailed description, pricing and service, Please send mail to us!
Our Distributors in United Arab Emirates
Adrar Advertising Requisites LLC
PO BOX: 234176
Dubai, UAE
Phone :+971 4 2587553
Fax :+971 4 2587554
Mobile :+971 50 2432154
E-mail :sales@flashinkjet.com
Contact US
Corporate Head Quarter
Flash Inkjet Media
3505 State Road
Drexel Hill,
PA 19026,
United States of America
E-mail :info@flashinkjet.com
Aplications of Our Medias are,
1. Vehicle Graphics.
2. Exhibits.
3. Indoor Signage's.
4. POP Ads
5. Screen Printing.
6. Interior Display.
7. Promotional Broshure.
8. Packaging Design.
9. Indoor Signage's.
We offer our customers;
1.Constitant good Quality.
2.Compatitive prices.
3.Fast Delivery & Shipment.
4.Good after Sales Service.