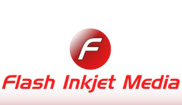 FLASH INKJET MEDIA
This Brand offers a wide range of wide format digital printing materials without any problems on terrain and under extreme climatic conditions.Our Medias has been used extensively in Europe,
SMART FORM
Smart foam is a lightweight graphic art board made of high-dense polystyrene foam center and two paper liners on both sides. (High quality clay-coated matte paper liners on the both sides.)
Transportation:
Dubai has an advanced public transport system featuring buses, taxis, abras, water buses and the recent Dubai Metro. Dubai's Roads & Transport Authority is responsible for developing solutions for road, land and marine networks to keep pace with Dubai's emirate's economic development.
Dubai Metro
Dubai Metro is the latest project launched by Dubai. Virtual Transport gives you a virtual tour of the Metro and you can use Wojhati, an online journey planner to use multiple means of transport to get to your destination.
Water Taxi
The Water Taxi service, the first of its kind in the region, covers public marine transport stations and berths of some hotels, tourist resorts and marine clubs in Dubai including the Dubai Creek area, Al Mamzar Corniche, Jumeirah Open Beach and Dubai Marina through to Jebel Ali, linking coastal hotels with historical areas like Al Fahidi, Al Shindagha and the Old Souk.
The service has 19 stations in the first stage which are served by 5 water-taxis (5 more will be added later). Each water-taxi can accommodate 11 passengers with seats designed for those with special needs. The taxi is also provided with the best navigational systems and security and safety requirements as recognized by the International Maritime Organization. This includes a wireless phone system, AC, global positioning system (GPS) and automatic identification system. In addition, the taxi features luxurious means of entertainment that passengers can use during their voyage including LCD monitors fitted behind comfortable seats that provide maximum relief and relaxation.
The new service is extremely flexible as it is not tied to a specific voyage timetable. Those requiring the service can call RTA's free 800 9090 to request for a water-taxi between 10am and 10pm. Tariffs start from AED 50. For further information, click here.
Driving in Dubai
If you haven't got a driving licence yet, you can find information on getting a driving licence and a list of Driving Schools in Dubai. If you already own a car, you will find information on renewing a car registration and renewing a driving licence online. You can also enquire about and pay your traffic fines online and access all the online traffic services of Dubai Police and RTA.
Salik toll
See details of the Salik toll gates and fill in an application to get a Salik tag or top it up online. The Salik website provides complete information to subscribers and allows them to benefit from many electronic services.For international travel, you can book a flight online on Emirates.
Flight information
Dubai International Airport's website provides a flight information service, enabling you to track all flights from and to Dubai round the clock. The website also contains several sub-services.